add
Large, dedicated team
consisting of accountants, engineers and commercial specialists.
add
400+ MWp portfolio
consisting of over 7000 installations across 4 technologies.
add
Data led strategy
We source, interpret and analyse over 2 million data points each month.
How are we different?
Provision of a full suite of asset management services, managing assets throughout the full lifecycle: development, construction, operation and decommissioning.
A data led approach to asset management not only enables flexible and efficient reporting systems, but also drives proactive portfolio optimisation, maximising long term performance and therefore the value of the assets.
Investment in dynamic IT systems not only provides live insight into the portfolio allowing for quicker decision making, but also allows us to continuously react to the market around us.
Significant investment in bespoke IT systems enables us to move away from the traditional, engineer-led approach.
A substantial energy & infrastructure portfolio of over 7000 energy installations across four technologies and two countries.
Examples of our dashboards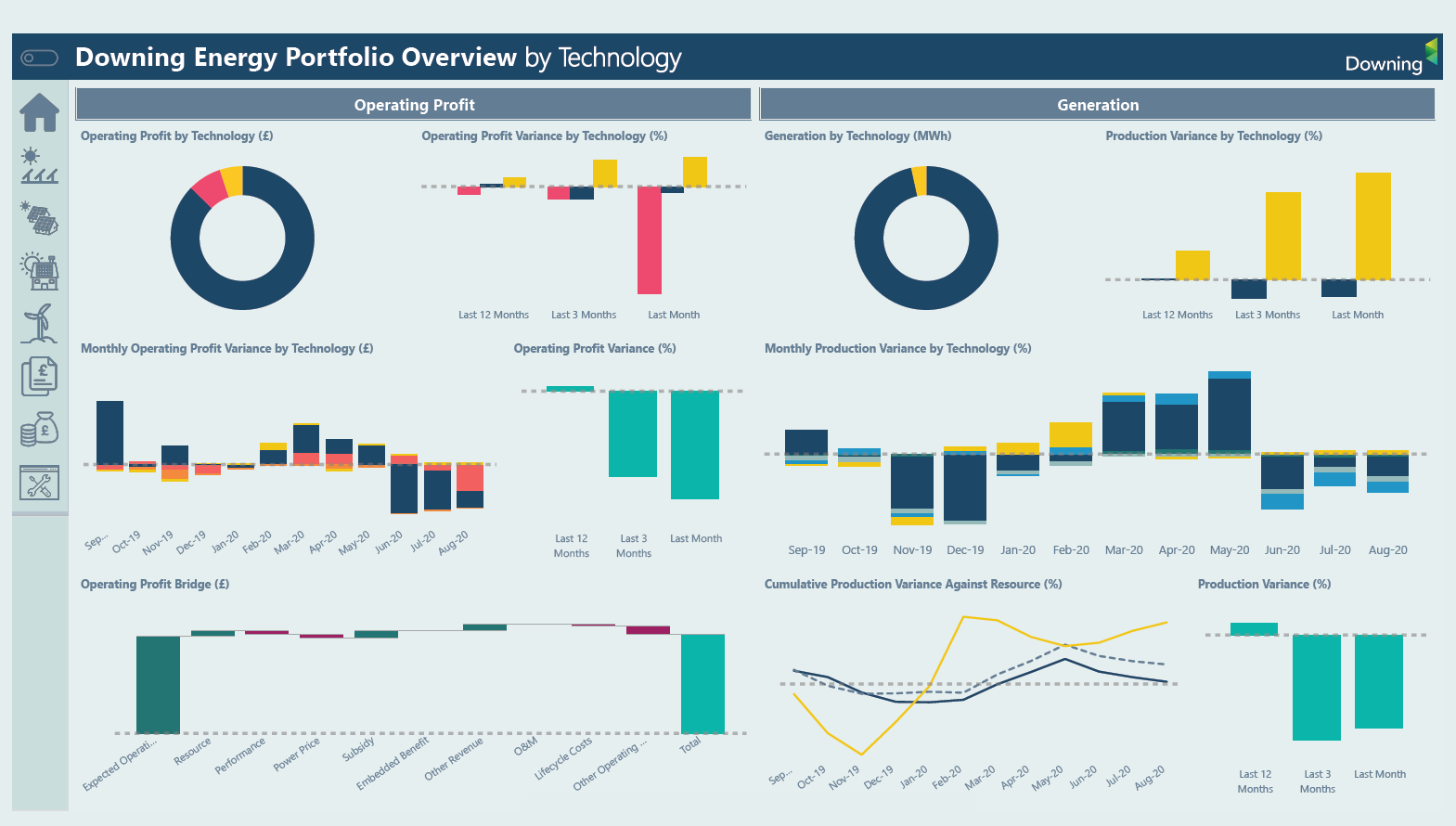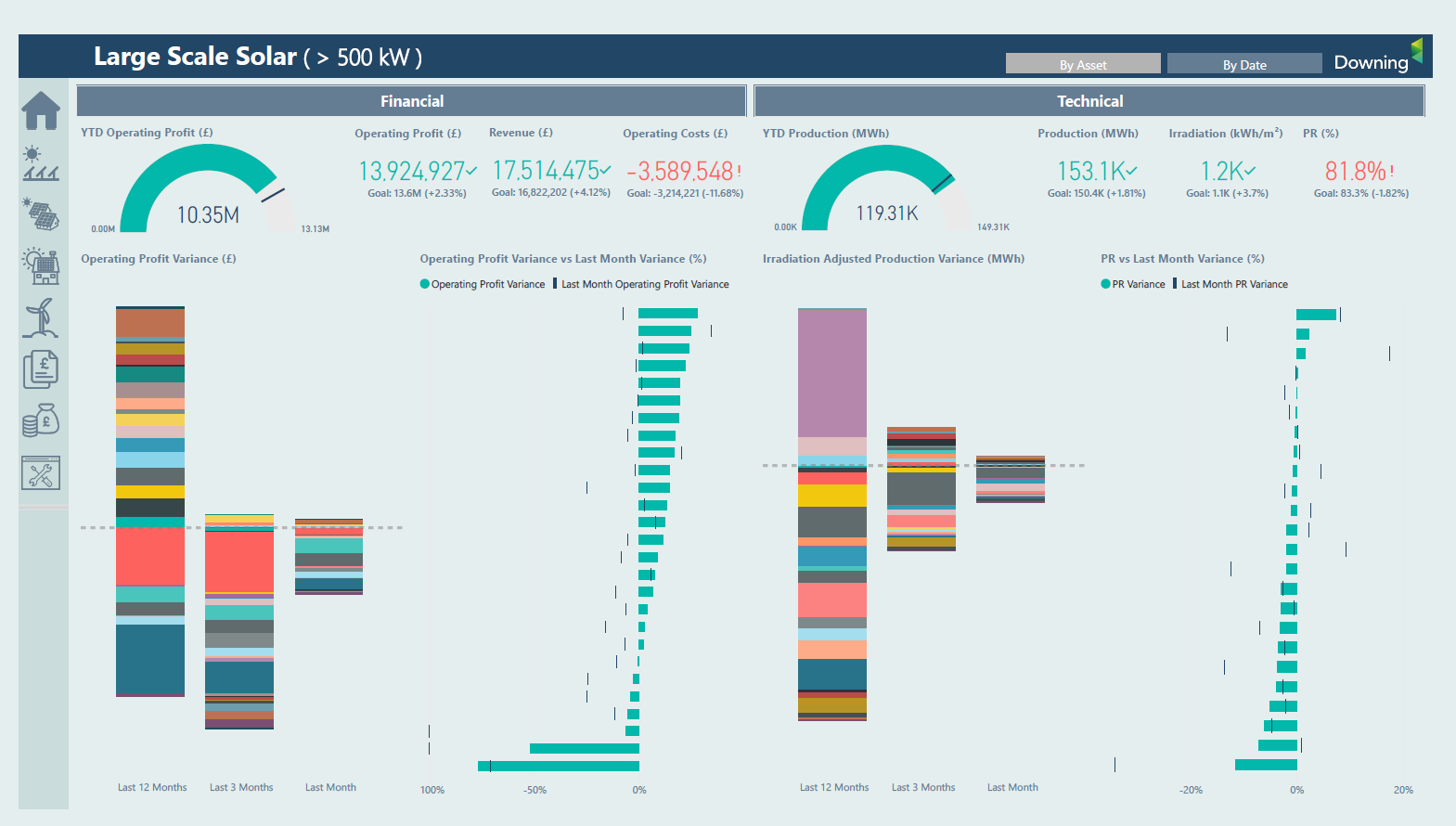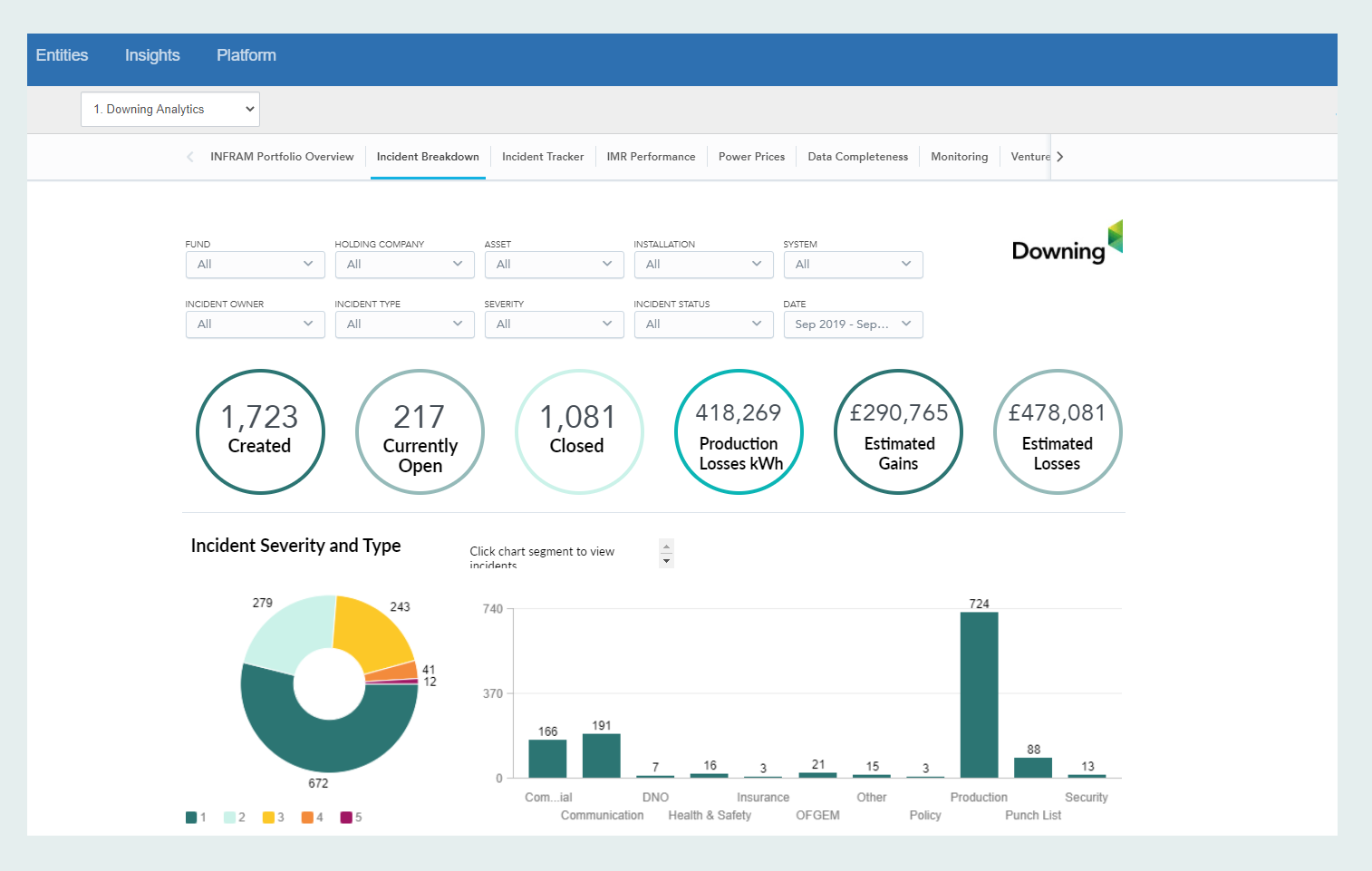 How long have we been operating for?

Downing infrastructure asset management was launched in April 2019.

How is our data management different?

Automated system integrations not only removes the need for manual data manipulation, but also provides access to real time data. Bespoke analytics tools provide a deeper and automated insight into this data, enabling quicker decision making and a proactive approach to portfolio optimisation.
We're here to help
If you have any questions or would like to speak to someone you can contact us on 020 7416 7780.
Welcome to Downing LLP
Please tell us who you are...
None of the information provided is investment or tax advice.
You should always read the associated risks before deciding whether to invest. These can be found on the product pages as well as in our risks overview.
Please confirm you have read the information above.